OneCare Clinic serves the health and medical needs of the Hilton Head and Bluffton area.
Our practice focuses on internal medicine, physicals, home visits and hospice care. We specialize in Diabetes, Hypertension, Heart Disease, Hyperlipidemia, Cholesterol management and Geriatric patients.
OneCare Clinic accepts Medicare, Obamacare and most private insurances.
Walk-ins, same day appointments and self-pay patients are always welcome.
You'll get the best care from OneCare because we care, so give us a call to make appointments.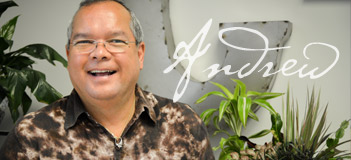 Dr. Andrew Binamira
Dr. Andrew Binamira is a Board Certified Internal Medicine Physician with over 20 years of of experience under his belt.
Dr. Binamira served as the Medical Director of an 80-bed nursing home in De Smet, South Dakota, prior to moving his practice to Hilton Head, South Carolina in 2010, a place he has proudly called home since. Andrew directed the Cardiac Rehabilitation and Trauma Program for Avera De Smet Memorial Hospital during his stay in South Dakota and has held various positions over the years as an ER Physician, House Staff Officer, a Microbiology/Parasitology Instructor, Trauma Team Chairman and Chief of Staff for various clinics, nursing homes, ambulatory services and hospitals.
Dr. Binamira is an avid Catholic and frequents the Holy Family by the sea in Pope Avenue. While in South Dakota, he also actively taught Catechism in church.
Fluent in English, Filipino and medical Spanish, Dr. Binamira is also knowledgeable in Asian and Hispanic Socio-Cultural Dynamics. He also loves to draw, watercolor, do oil paintings, sketch, swim, play volleyball and golf. He's also a talented chef and loves the culinary arts.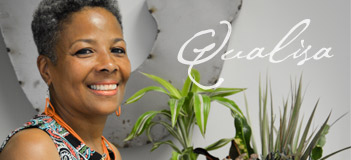 Qualisa Benning Jones
Qualisa, married to Terry Jones and the proud mother of two beautiful daughters and two step children was born in Augusta, raised in Lincolnton and currently resides in Hilton Head. "Q", as her peers call her, has a degree in Nursing and Early Childhood Development, where she was also the entrepreneur of Procare Learning Center as she was recovering from Stage II breast cancer. Qualisa is also a certified phlebotomist and medical coder and biller.
Over the years, Q also went back to school to pursue a degree as a nail technician. After attempts at trying different things, she found nursing to be her one true passion. She absolutely loves what she does. She has been in the medical field for 20 years now.
In her spare time, she enjoys traveling, relaxing, watching football on the weekends and just hanging out with family and friends. Qualisa believes in living each day like there's no tomorrow.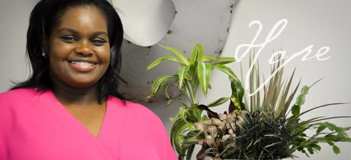 Hope Wearing
Hope hails from Jersey City and moved to Hardeeville where she currently resides. Hope holds a degree in Bachelors of Sociology from the University of South Carolina, Columbia, and a Bachelors in Communications Disorders from Winthrop University in Rock Hill.
Hope has an intrinsic curiosity towards the medical field and will delve into any aspect of it. Her first foray into the field was at a physician's office in Hilton Head Island. This led to many opportunities and allowed her to see what the medical field had to offer. It essentially led her to her comfort zone.
While not at work giving patients "the best care at OneCare," Hope is also a Mary Kay Beauty Consultant. This allows her to be active in the community and aid in enriching the lives of other women. Hope also enjoy films and music of all kinds, watching YouTube makeup tutorials and reading.